Top
Author
Published
18 Oct 2018
Form Number
LP1013
PDF size
5 pages, 165 KB
Abstract
The ThinkAgile HX Solution for SAP HANA is based on the SR950 server and provides an optimal solution for virtualized SAP application and associated databases. The solution provides a certified virtualized SAP HANA implementation, helps reduce complexity and cost.
Introduction
Based on the ThinkSystem SR950, the new Lenovo ThinkAgile HX 4-Socket Solution for SAP HANA delivers world record speed, high availability, and dramatic data center efficiency for SAP HANA workloads in hyperconverged clusters.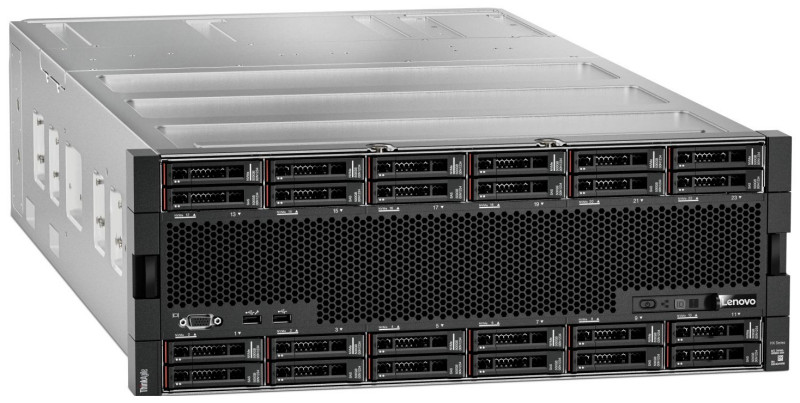 Figure 1. ThinkAgile HX Solution for SAP HANA
When to use ThinkAgile HX for SAP HANA
Whether upgrading existing infrastructure or deploying new environments, the Lenovo ThinkAgile HX Series is the optimal certified solution for virtualized SAP applications and associated database landscapes.
As data center infrastructures have become more complex – combining on-premise, cloud, and hybrid technologies – Hyperconverged Infrastructure (HCI) solutions have emerged in recent years to simplify data center resources to a single management suite. To address the need to accelerate access to HCI solutions with long-standing partners SAP and Nutanix, Lenovo offers a hyperconverged system certified by SAP for SAP HANA HCI.
Benefits
By migrating SAP landscapes and SAP HANA workloads from complex, multi-tiered legacy architectures to hyperconverged clusters, customers can enjoy the simplicity, scalability, and cost-savings of hyperconverged infrastructure, which consolidates storage and compute into a single virtual pool with a single, simple management interface.
The ThinkAgile HX Solution for SAP HANA offers improved analytics and decision-making with blazing-fast SAP HANA performance on the SR950. SAP HANA speed, combined with Lenovo uptime and Nutanix simplicity gives you quicker and easier access to your data.
Benefits of the solution include:
Engineered and optimized for SAP HANA workloads on Lenovo's SR950
World-record performance and ultra-reliability of the SR950, married with the dramatic efficiency and cost savings of hyperconverged architectures
Lenovo factory integrated, validated, and configured with preloaded Nutanix AOS software
SAP HANA software loaded at customer site
Lower Total Cost of Ownership for data center facilities cost
Deployment
The ThinkAgile HX Solution for SAP HANA includes deployment of SAP HANA onsite by a Lenovo Professional Services team, plus full SAP solution support by Lenovo's experts. Lenovo's SAP Center of Competence and SAP architects can aid customers in planning their SAP HANA deployments.
Customers can rest assured that the systems they receive are certified and ready for immediate deployment. The solution, configurable only with SAP HANA compatible options, is preloaded with Nutanix software in the Lenovo factory, where it is integrated and validated with best recipe firmware. Ultimately, by relying on Lenovo and Nutanix to deploy SAP HANA, customers can run their SAP HANA workloads with blazing-fast performance, Lenovo uptime, and Nutanix simplicity.
SAP and Lenovo
For years, Lenovo systems have provided differentiating advantages for diverse SAP® application workloads powering the digital economy. Whether your business requires a high-performance data center or a small office, the Lenovo portfolio of x86 servers, storage, and software can help your organization to align and integrate processes, communicate with employees, partners, suppliers, and customers in new ways, improve efficiency, and fully use your IT investment to increase the value of your business.
SAP and Lenovo have enabled several innovative solution offerings including SAP HANA and the companies continue to drive joint innovation to deliver new strategic solutions. Lenovo is a SAP HANA market leader and has shipped over 10,000 systems to customers worldwide.
For more information, read the article SAP HANA and the Lenovo ThinkSystem SR950 – A Perfect Match
Further reading
For further reading, see these resources
About the author
Randall Lundin is a Senior Product Manager in the Lenovo Infrastructure Solution Group. He is responsible for planning and managing ThinkSystem servers. Randall has also authored and contributed to numerous Lenovo Press publications on ThinkSystem products.
Related product families
Product families related to this document are the following:
Trademarks
Lenovo and the Lenovo logo are trademarks or registered trademarks of Lenovo in the United States, other countries, or both. A current list of Lenovo trademarks is available on the Web at https://www.lenovo.com/us/en/legal/copytrade/.
The following terms are trademarks of Lenovo in the United States, other countries, or both:
Lenovo®
ThinkAgile®
ThinkSystem®
The following terms are trademarks of other companies:
Microsoft® and SQL Server® are trademarks of Microsoft Corporation in the United States, other countries, or both.
Other company, product, or service names may be trademarks or service marks of others.