New domain name... but no change to content or links
You may have noticed that we've moved the site from lenovopress.com to lenovopress.lenovo.com. All existing lenovopress.com links automatically redirect and will continue to work forever, and there is no need to update your existing bookmarks.
About Lenovo Press
Lenovo Press creates high quality technical publications on Lenovo data center infrastructure solutions and products. We produce the bulk of our pre-sale technical documents in-house but we also engage Lenovo subject matter experts from around the world to write papers on a wide range of planning and implementation topics.
Examples of what we do:
We publish product guides on our servers, appliances, certified nodes, storage, software and options.
We publish papers on positioning, planning and implementation topics.
We publish videos on a variety of topics in formats ranging from quick 1-minute intro videos to fully-fledged walk-through videos of up to 20 minutes.
You can find all of these and more on our web site. You can also subscribe to our weekly newsletter plus you can sign up to receive daily alerts about updates to specific documents that interest you.
If you have any feedback, we'd love to hear it. Email us at or leave a review comment on any of the document pages.
About the team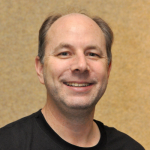 David Watts is a Lenovo Senior IT Consultant and is the program lead for Lenovo Press. He produces pre-sale and post-sale technical publications on a broad range of hardware and software topics that are related to the ThinkSystem, System x, ThinkServer, and Flex System product families. David has worked in the IT industry, both in the U.S. and Australia, since 1989, and is currently based in Morrisville, North Carolina. David holds a Bachelor of Engineering degree from the University of Queensland (Australia).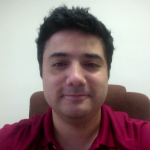 Rubén D Rodríguez is a Writer/Editor for the Lenovo Infrastructure Solutions Group Marketing Communications organization and manages the process of publishing all datasheets. He has more than 15 years experience writing content in different sectors of the tech industry. Ruben is based in Monterrey, Mexico.