What's New - October 2018Article
Author
Published
23 Oct 2018
Form Number
LP1014
PDF size
5 pages, 570 KB
Abstract
This article summarizes the data center products that Lenovo announced in the month of October 2018 as part of the "18D" release.
New Server options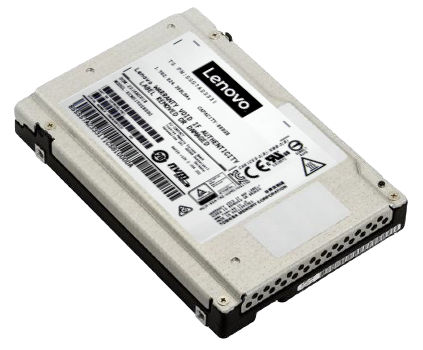 In October, we announced the following new server options:
View the server product guides that include these options:
Also updated were these reference documents:
New Networking option
In October, we announced a new 25GBase-LR long-range 25Gb transceiver for our Flex System and top-of-rack 25Gb Ethernet switches:
Operating System support
We now support the following operating systems:
ThinkAgile MX Certified Node
Lenovo ThinkAgile MX Certified Nodes are designed for deploying highly available, highly scalable software-defined storage from Microsoft on Lenovo enterprise platforms. The ThinkAgile MX Certified Nodes deliver fully validated and integrated Lenovo hardware and firmware that is certified with Microsoft Storage Spaces Direct (S2D) software.
In October, we announced the Lenovo ThinkAgile MX Certified Node for Microsoft Storage Spaces Direct All Flash Storage with a combination of NVMe and SATA solid-state drives for high-performance local storage.

New Brocade switch models and options
Lenovo announced new models of the Brocade switches and options for them. The new switch models come with 1-year hardware warranty and 1-year firmware support entitlement, and the firmware support entitlement extension is now included in the hardware warranty service upgrades for these models.
Also, Lenovo announced new electronic authorization licenses for optional firmware features of the Brocade switches and for the Brocade Network Advisor management software.

For more information, refer to the following product guides:
Related product families
Product families related to this document are the following:
Trademarks
Lenovo and the Lenovo logo are trademarks or registered trademarks of Lenovo in the United States, other countries, or both. A current list of Lenovo trademarks is available on the Web at https://www.lenovo.com/us/en/legal/copytrade/.
The following terms are trademarks of Lenovo in the United States, other countries, or both:
Lenovo®
Flex System
RackSwitch
ThinkAgile
ThinkSystem
The following terms are trademarks of other companies:
Intel® is a trademark of Intel Corporation or its subsidiaries.
Microsoft®, Windows Server®, and Windows® are trademarks of Microsoft Corporation in the United States, other countries, or both.
Other company, product, or service names may be trademarks or service marks of others.