Top
Author
Published
22 Feb 2023
Form Number
LP1699
PDF size
5 pages, 281 KB
Abstract
Are you looking for a data management platform that can keep up with your unconstrained performance requirements and eliminate data silos? In this article, Dave Mooney discusses the Lenovo-WEKA partnership and how we are working together to deliver solutions to help customers unleash the full potential of their AI, ML, and HPC initiatives and unlock maximum value from their data.
25 Zettabytes?
Dave Mooney, VP of Worldwide Storage Sales, Lenovo Infrastructure Solutions Group
When I first got started in the storage business almost 30 years ago, my employer had a novel marketing campaign with a picture of a baby. The caption said, "You see a cute baby, we see another 25 Petabytes of data to manage!" That baby is probably now a fully grown IT executive and has to think about 25 Zettabytes (25 million Petabytes) and is also wondering how they will be able to make sense of that data and keep up with their latest computing environment.
Compute and Storage innovations have been leapfrogging each other since the first spinning disk drive and its only accelerating today. So how do customers access and analyze this treasure trove of valuable data with the right speed, scalability, and reliability requirements to apply these data insights to business operations from your data?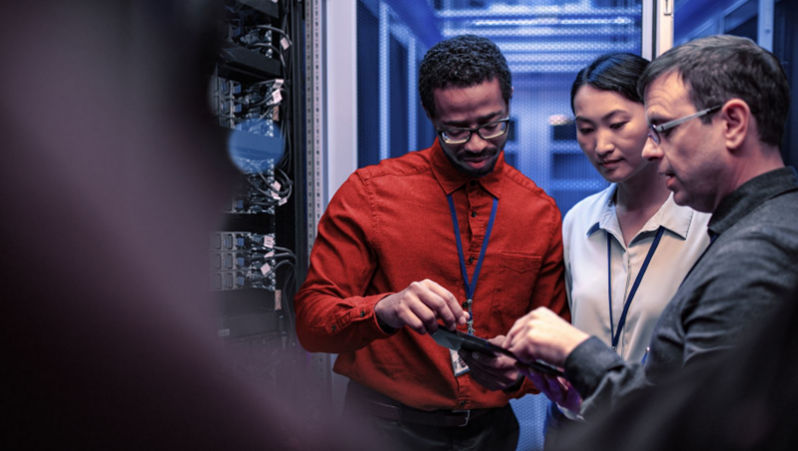 WEKA Data Platform software
Lenovo is delivering innovations to address these types of compute and data management challenges and understands this dynamic. We have recently released a solution that turns data silos into an efficient data pipeline. Lenovo is now offering an innovative, enterprise-class data management solution using ThinkSystem Ready Nodes combined with WEKA® Data Platform software to help enterprise customers unleash the full potential of their AI, ML, and HPC initiatives and unlock maximum value from their data.
With a common software stack and seamless tiering, this solution reduces complexity and improves overall productivity no matter where your data resides. Furthermore, this data management platform can keep up with the most advanced computing environments. Customers in Finance, Life Sciences, Engineering, and Media and Entertainment with large unstructured data sets can benefit from the speed, scale, simplicity of this solution to deliver faster results.
Lenovo SDS Ready Nodes
This Lenovo-WEKA partnership goes beyond just running test scripts and adding part numbers to a price list. Lenovo and WEKA combine our technical and business prowess to deliver a comprehensive data management solution to our customers. Lenovo expanded our data management offerings with a new line of Software Defined Storage (SDS) Ready Nodes featuring select models of the industry's most reliable server, Lenovo ThinkSystem servers, certified and optimized for WEKA's ultra-high-performance, hybrid cloud WEKA Data Platform software.
These solutions ensure the data management software is tested and certified to run on the server platforms and optimized for maximum performance. We offer this solution on a wide range of Lenovo SDS Ready Nodes based on ThinkSystem server models, including:
These Ready Nodes give our customers a choice of the right solution sized for their specific data management environment needs. The Lenovo ThinkSystem servers have been the industry's most reliable servers for eight years running, adding even higher degrees of reliability to this data management solution to help ensure maximum uptime. Lenovo's global-scale enterprise service supports Lenovo SDS Ready Nodes to keep your storage infrastructure running efficiently throughout its lifecycle.
Lenovo is now an authorized reseller of WEKA Data Platform software licensing, offering single-vendor simplicity to deliver this comprehensive data management solution to our customers. And with this partnership, Lenovo and WEKA continue to collaborate to provide customer-valued features and simplify ordering, deploying, and managing our solutions.
With the Lenovo Ready Nodes running WEKA Data Platform, our fictional IT Executive can now have confidence that their data management infrastructure will keep up with the future compute and network innovations.
Learn More
To learn more about the Lenovo and WEKA partnership and solutions, please read the Lenovo press release on WEKA partnership and announcement and visit our Lenovo Solution Brief.
More details on the WEKA Data Platform software can be found on the WEKA web site. You can also contact your Lenovo sales representative or authorized channel partner to learn about this and other Lenovo Data Management offerings.
About the author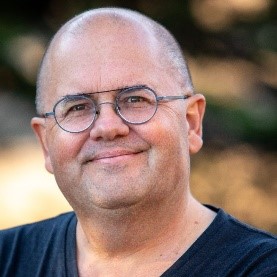 Dave Mooney is the VP of Worldwide Storage Sales for Lenovo in the Infrastructure Solutions Group. He is a veteran sales leader in the industry and is passionate about working with sellers and partners to help customers solve humanity's greatest challenges.
Related product families
Product families related to this document are the following:
Trademarks
Lenovo and the Lenovo logo are trademarks or registered trademarks of Lenovo in the United States, other countries, or both. A current list of Lenovo trademarks is available on the Web at https://www.lenovo.com/us/en/legal/copytrade/.
The following terms are trademarks of Lenovo in the United States, other countries, or both:
Lenovo®
ThinkSystem®
Other company, product, or service names may be trademarks or service marks of others.