Top
Author
Published
18 Jun 2020
Form Number
LP1344
PDF size
7 pages, 861 KB
Abstract
The Lenovo ThinkSystem SR850 V2 is a 2U server capable of supporting up to 4 processors and 24 HDDs/SSDs. The SR850 V2 has highlights in areas of high memory, 4S density, compute and memory scalability, storage capabilities and reliability. This article introduces five key aspects of the new server.
Introduction
1. 4S Density
Density allows you to grow your business without expanding your data center. A dense server allows more processing and storage capabilities in same amount of data center space. As companies grow, so too do their hardware needs and with them the need for someplace to store all of that hardware. Acquiring new space through expansion of the data center or the creation of new data centers can be expensive, disruptive, and sometimes impossible.
The SR850 V2 is a dense, four socket (4S) server with high performance, scalability and up to 48 DIMMs in a dense 2U chassis. Compared to a typical 2U -2S system, the SR850 V2 can pack twice the amount of CPUs, cores and memory in the same rack space within the data center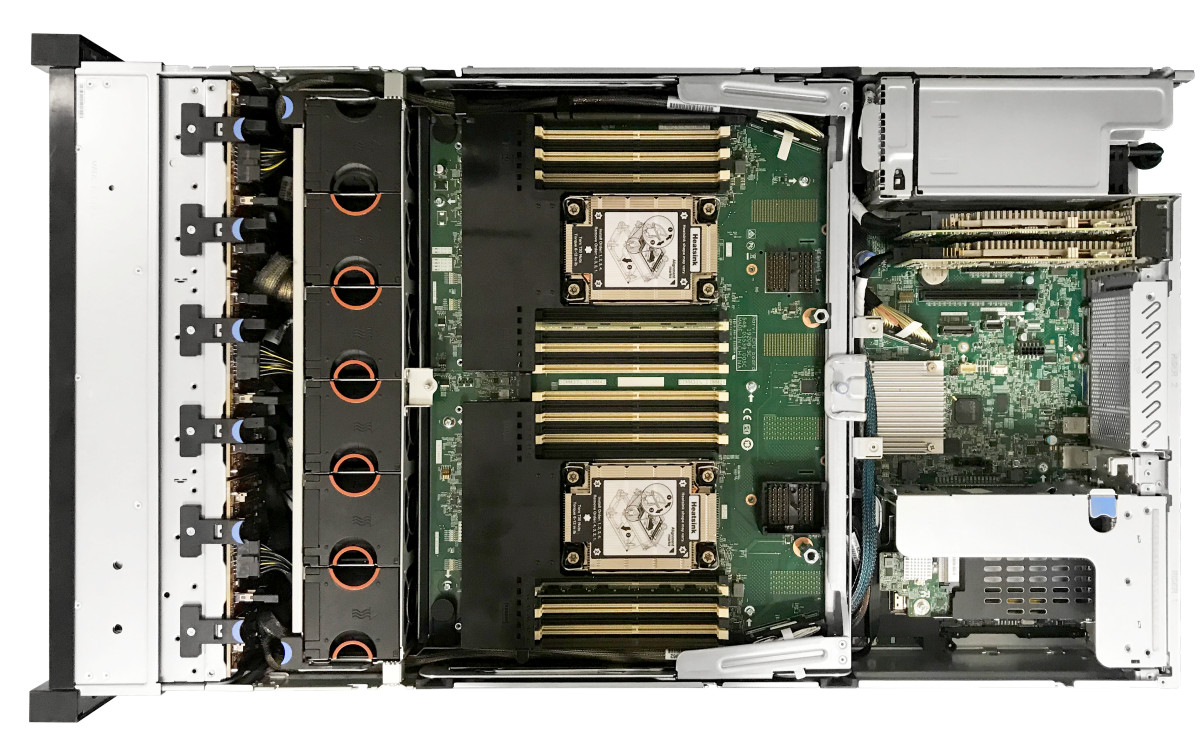 Figure 2. Internal view of the SR850 V2
2. High Memory & Virtualization Capability
The Lenovo SR850 V2 provides high memory and virtualization capabilities.
A server with In-memory computing allows the processing of tremendous quantities of data in main memory to provide immediate results from analysis and transaction. The data is available for processing or analysis immediately after it is created.
Strong virtualization capabilities create a more dynamic and fluid environment in which compute capacity can be treated as a resource pool, protecting application service levels and improving agility and responsiveness to business needs. Importantly, virtualization isolates workloads so that they do not interfere with one another.
The SR850 V2 with the new 3rd Generation Xeon Scalable Family processors supports up to 12TB of memory. This massive amount of memory enables the SR850 V2 to support memory intensive workloads and implement large virtual machines or run very large in-memory databases.
The SR850 V2 supports Intel Optane Persistent Memory 200 Series which is the next generation persistent memory modules that enable unprecedented memory capacity and the fastest access to persistently stored data. Unlike conventional DDR memory, persistent memory retains its data even if power is unexpectedly lost and provides much faster access to persistent data than reading from a mainstream SSD.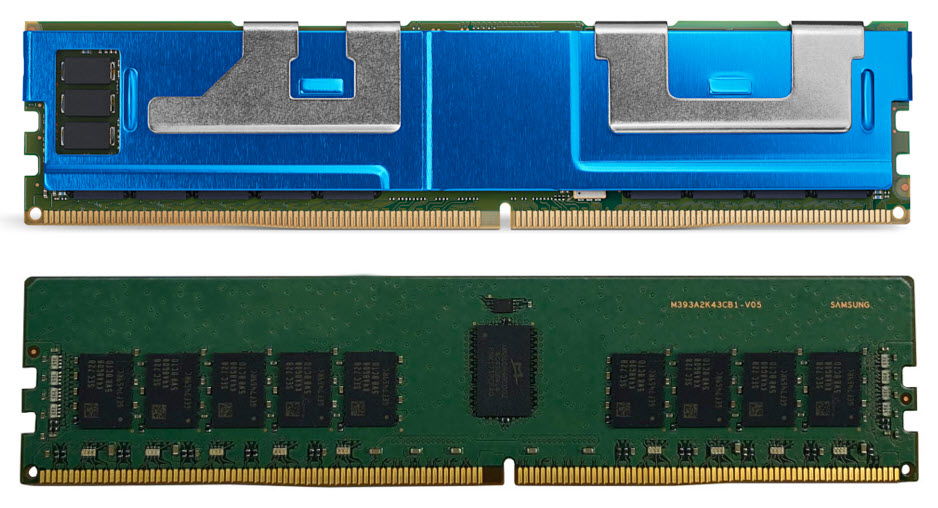 Figure 3. Intel Optane Persistent Memory 200 Series module (top) and standard memory DIMM (bottom)
3. Compute and Memory Scalability
Scalability allows a system to expand to meet increasing performance and sizing workload demands. Scaling memory is how much memory you can add to your server. Processor scaling is how many and the types of processors you can add to your server. Enterprises need assurance that the architecture is designed in such a way that system capacity can be increased as the needs of the business change.
The SR850 V2 provides seamless scalability to meet increasing workload demands and allow you to scale the system to meet your needs. The SR850 V2 supports from 2 to 4 processors. Expanding from 2 processors to 4 processors is as simple as docking the top processor and memory tray into the server. In terms of storage, the SR850 V2 supports up to 24 2.5" HDD/SSD and up to 24 NVMe drives. For rear I/O, you can add PCIe risers to increase I/O capabilities up to 7 rear facing PCIe 3.0 adapters plus a dedicated OCP 3.0 LOM. The SR850 V2 supports 1 DIMM per CPU or up to up to 12 DIMMs per CPU to match your memory needs.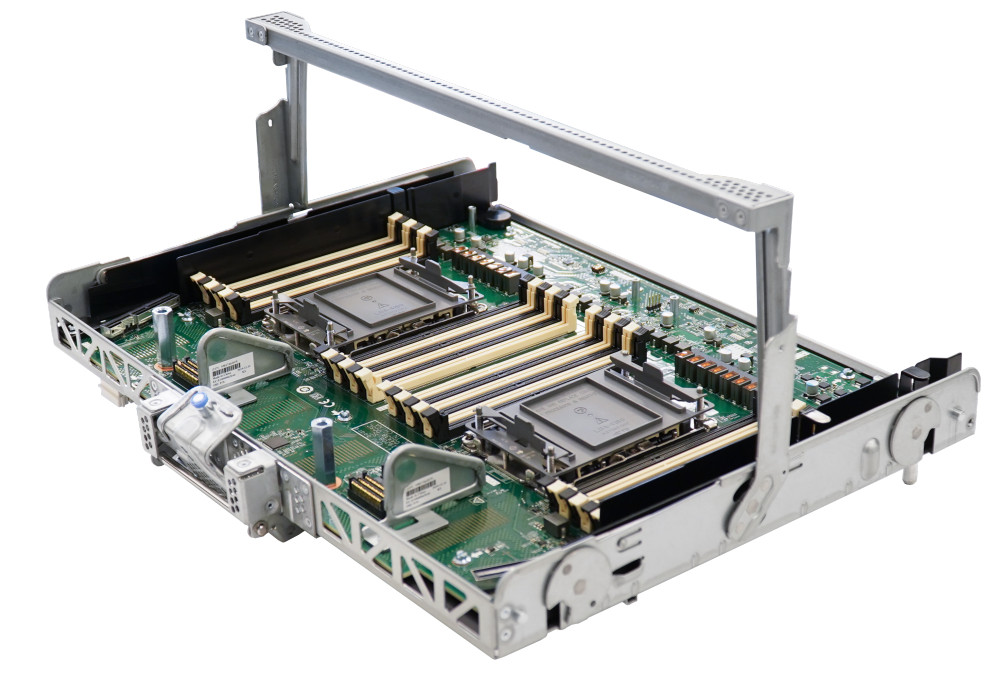 Figure 4. Processor and memory expansion tray
4. Storage Capabilities
The SR850 V2 provides up to 24 2.5" storage bays. Within these 24 storage bays, you can install up to 24 SAS/SATA HDDs or SSDs. The system also supports two 7mm rear accessible drives used for boot drives. In term of NVMe, the SR850 V2 supports up to 24 NVMe drives which is more than double the number of NVMe drives that the predecessor system supported. With the NVMe drives the SR850 v2 supports Virtual RAID on CPU (VROC) which is an Enterprise, hybrid RAID solution especially designed for NVMe SSDs.
Advantages of onboard local storage
Speed of accessing your data. Local storage results in very low latency and fast response times. No worry of upload or download speeds retrieving your data.
Better security and control. Keeps critical data in-house. No third party has access to your information. Healthcare is especially sensitive to who and where the data is stored.
Complete control over the data because the data is stored locally and you have control over the server.
The data is easily accessible.
Less regulatory hurdles. Some Countries require to process and store data within the Country.
No competing for storage resources with shared storage.
Saves on cost and rack space without the need to purchase separate storage chassis.


Figure 5. ThinkSystem SR850 V2 with 24 NVMe drives
5. Reliability and Availability for Mission Critical Workloads
Mission-critical workloads support the business in every dimension—its organization, its employees and its customers. These workloads are the most demanding types of applications and databases running on servers today, and include ERP, CRM, data warehouses, business intelligence and analytics. They must be available on a 24 x 7 x 365 basis.
Any outage of the mission-critical server infrastructure results in reduced revenue, reduced profitability, reduced employee productivity, and reduced customer loyalty. Any interruption in the operation or availability of these workloads will have a ripple effect throughout the organization because downtime interferes with business processes and interrupts business continuity. That means that mission-critical workloads must run on highly reliable and available platforms to ensure that business processes are running smoothly.
Lenovo servers continue to be the industry's #1 most reliable, with the industry's highest customer reliability rating. Lenovo x86 servers had the best uptime among all x86 platforms for the 7th straight year.
The SR850 V2 features advanced reliability, availability and serviceability (RAS) features. Including Intel "Run Sure" RAS features and Lenovo unique RAS features. The SR850 V2 provides detection and self-healing of errors as well as the ability of the system to continue processing production workloads, even in the presence of faults. The self-healing technology proactively identifies potential failures and transparently takes necessary corrective actions. Light path diagnostics allows you to diagnose the source of problems in seconds instead of hours or days. Light path diagnostics works hand-in-hand with Predictive Failure Analysis (PFA), which monitors multiple types of system components within the server.
Further reading
For further reading, see these SR850 V2 resources:
This article is one in a series on the ThinkSystem SR850 V2 and SR860 V2 servers:
About the author
Randall Lundin is a Senior Product Manager in the Lenovo Infrastructure Solution Group. He is responsible for planning and managing ThinkSystem servers. Randall has also authored and contributed to numerous Lenovo Press publications on ThinkSystem products.
Related product families
Product families related to this document are the following:
Trademarks
Lenovo and the Lenovo logo are trademarks or registered trademarks of Lenovo in the United States, other countries, or both. A current list of Lenovo trademarks is available on the Web at https://www.lenovo.com/us/en/legal/copytrade/.
The following terms are trademarks of Lenovo in the United States, other countries, or both:
Lenovo®
ThinkSystem®
The following terms are trademarks of other companies:
Intel®, Intel Optane™, and Xeon® are trademarks of Intel Corporation or its subsidiaries.
Other company, product, or service names may be trademarks or service marks of others.